Leave the city behind. In the misty hills of Great Britain, you will enter the shadows of the Stonehenge, the spirit of the medieval time. Step into the legends and myths of courage and bravery, and re-live the story of Arthurian knights, of the friendship and brother-hood. Emerging into adventurous 11 nights full of games and activities, discovering behavioral patterns, facing the discomfort and struggles, getting along with people, creatingfriendship and meaningful relationships. What do you consider really important in life? Lets answer by starting one-of-a-kind mighty Erasmus+ youth exhange KNIGHTS of the ROUND TABLE #1: Searching for a King.
Fourty eight participants entered the world of LARP (Live Action Role Play). Citizens of Latvia (organisation Biedriba Piedzivojuma Gars), Spain (organisation LaVibria Intercultural), Romania (Asociatia Synergy), Lithuania (Inovatyvi Karta) , Czech Republic (INspire), Greece (Solidarity Mission) and United Kingdom (Abroadship.org) arrived to Go Adventures in Wales to co-create a historical world of King Arthur.
Story – KNIGHTS of the ROUND TABLE: #1 Searching for a King
After a long journey we have arrived to a magical place between the green hills of Wales full of sheep and cows. The only thing missing here is a haunted castle in a distance with a dragon inside.
We woke up the next day to the gentle sound of raindrops falling on our tents. Time has come for seven knights from all corners of the old continent to come together and form a new house – Children of Hera, as wise as the animal companion of the goddess of Wisdom. Searching for a King is no easy task, so their first endeavor was to get enough ingredients and cooking utensils to survive the coming days.
We are telling stories and legends of our cultures.
Day 2 Hobbit, Elfs, Humans and Dwarfs
Sometimes we have warm mornings, others cold. But today, we had a specially hot and dramatic beginning of the day. We had the opportunity to learn about hobbit, elfs, humans, and dwarfs. We saw them perish out of selfishness, stubbornness and ambitious, unable to unite their aims. The dragon burned them and so their story ended. But ours' is just beginning. Today we dinner to the king's Arthur table, when the Green knight came. Honorable knights as we are, we pursued its challenge and meet our destiny. After many quests, we bravely faced our fears and so, our lives were pardoned. Stay tuned for more, our days as knights of queen Ashliayas the Ashtonishing in wonderland have just begun! 🏴󠁧󠁢󠁷󠁬󠁳󠁿
Our brave knights have explored the country and bravely fought to reach the next step of their journey. The courageous knight Sam celebrated his 22 birthday and was blessed by the king !
Day 3 Awareness
We woke up with a beautiful sun, and after a sweet breakfast and chat with the team, we started a day of reflection and self awareness
After a long journey through the valley, our tribe joined the meeting to which all the other clans were invited. Our king Patrick made a great impression, while our forest companion made a fire for all of us.
We are the kingdom of Smilodon, cooking our own dishes.

Day 4 Making shield of Arms, Anthem, and Weapons
Prepared for the action. With little to no experience, we prepared our shield of arms, anthem, and weapons in case of battle. The kingdom of Elementary Tent is ready!
Day 5 Olympic Games
"Olympic games" proved courage and valor –  we can now overcome every obstacle.
Day 6 Battle of Albion
Knights of the Round Table 🐉 Draig Shire 🐉 and the other 3 Kingdoms fought at the Battle of Albion, which led to a Victory on our behalf and the dissolution of the Children of Hera Kingdom
👑 Once we were 4 Kingdoms and know we are 3 Kingdoms left.
War always have consequences
Day 7 Silent Walk
Hike to Laugharne, connected to silent walk reflection with following questions:
What my character has that I don't?
What would change in my life if I would be more like my character?
How can I bring those things into my life?
How do I include myself?
How do I include others?
In what am I decieving others, and myself?
Day 8 Summit of Kings
All teams got following assigments:
Kings/queens are to divide resources of deceased Children of Hera (spoils of war).
Ex-Children of Hera are present and supporting the process.
Storage spaces of Children of Hera are distributed among the rest of the teams.
All team members have to have unified uniforms.
All team members need to know and sing an anthem.
All team members need to know and perform a ritual.
All members of the team needs to have a role – create new roles, so everybody has one, and is delivering it. Make a new list with info about who has what role.
All tables needs to be cleaned, arranged, and equipped with a flag.
The teams needs to make a list of food they have and prepare themselves for the last market.
Playing a game of King Albion
Tomorrow at 10:00, at fireplace, there will be a vote for the king/queen supreme
The goal of the game is to elect a king/queen supreme.
Each one of you can become a king/queen supreme
Each one of you have a right to vote who will become a king/queen supreme
Rules
Killing
Inside of the game, you can die.
Bishop's Law forbids killing, but Bishop has no power to enforce this law
Kings/Queens are guaranteeing peace for their tribe. If anybody of their tribe is wronged, they should do their best to get justice.
Bishop can agree with you or not, in any case, it is up to you how are going to enforce justice
Lives
Every one of you has 3 lives
Rules for loosing life remains the same
If you lose all 3 lives, you are dead and you should come to facilitator
Only druids can interact with the dead. Druids can approach me for more info later.
Weapons
Any weapon needs to be again approved by facilitator and marked as allowed
You can forge new weapons (still has to be approved to be used)
Magic
Magic still works
Chaos – 10 magic points
Eat bonbons, scream the spell
Count from 10 to 0
for 10 seconds, people attack everyone around them
Protection – 1 magic point = 1 life
Eat bonbons, scream the spell
For each bonbon you eat, you get a protection shield which can protect you from 1 hit
Healing – 5 magic points – 1 live
If approached by a player who is still alive, you can heal one of his lives by touching them, reciting spells and eating bonbons
Freeze – 5 magic points
eat bonbons, scream the spell, scream the name
for 10 seconds, named person has to freeze with one leg to the ground.
Immortal – 15 magic points
eat bonbons, scream the spell and name of the person
for 10 steps/1 minute, person is completely untouchable
Archers
Archers are working the same as before
All arrows needs to be approved
Peace zone
In barn, it is not allowed to fight
Honourable duels
You can challenge others for honourable duels
You fight for honour (or price you agree upon)
You cannot die in Honourable duel
Find Bishop's representative (facilitator) who is serving as a judge of the duel
Summits
Kings/queens can call for summits, meetings of all
Anyone else has to do it through kings/queens
Jesters can prepare culture program for their teams, but also for all teams present
Special market
Until 22:00
Healing – 1 life for 2 pegs
Magical weapon – takes 2 lives at once – 4 pegs
Armour – 3 pegs, +1 life
Resurrection – 6 pegs
To close
Game continues until Supreme King/Queen is elected.
Voting of the king/queen is happening tomorrow, at 10:00, up at fire place.
You remain in your characters until the voting, and after. If you need break, hide yourself so you won't break the immersion of the game
The goal of this game is not to kill others (even though it is possible). The goal of the game is to elect a new King/Queen Supreme of Albion.

You need to ask yourself: do I want to be a king? Or more specifically, does my character want to be a king? Even if you as a human don't feel for it, your character might. And vice versa.
If you want to be a king, you need to see how you can get support, followers, and alliances. People who will vote for you.
If you don't want to be a king, you need to ask yourself: who do I want to follow?

Voting system will be explained tomorrow, but keep in mind: everybody can vote. Everybody can be voted.
You can play sneakily, you can play honourable; you can play inside or out. It is up to you. It is your game. Yours learning experience.
Practical:
Distribute lives
Answer questions
"Your game starts now"
Secret rule for death
If you are dead, you get a sentence on a forehead (dead)
You have to be muted until you find a druid a persuade him to make a ritual
The ritual (of druids invention) will allow you to communicate with druid
With others, you can communicate only through druid
You still have chance to vote and be elected a King/Queen Supreme. If you are elected a king/queen, you have to choose alive person who will be your successor
Druids – talking to death
You can see dead people
You need to have at least 2 minute long chant around the death to make it possible to talk with the dead
Wedding
In-game wedding in LARP roles.
Day 9 King Supereme
Election of king
Make a circle
Distribute 3 matches to alive, and 1 match to dead
One by one (Vojta is sending them) people walk around circle, take a look into person eyes and say:

"You are my king/queen" and give a match
"You are not my king/queen" and not give a match

The process is silent. You are not allowed anything else but the sentences above. You are not allowed to explain yours sentences. You are not allowed to react on sentences said to you.
You cannot give more than 1 match to a person
You can keep all your matches for yourself
If you don't have a match, you cannot say "You are my king/queen"
Closing of characters
An opportunity to close the story of characters. LARP part is mostly over.
Ruling of a Kingdom
New king got a task to show how he is "rulling" the kingdom. He got a list of task all participants are to fullfill during the day.
Your Kingdom is united now. You have to lead it and organize it. Choose your advisors and supporters. Find a system.
Your tasks are following:
Set up a Round Table for all your knights. Round, not square. Make it beautiful. Place it correctly in space. Make space for everybody.
Make the Feasting hall beautiful. Put in the symbols of united kingdoms.
Build new roads in your kingdom. They will be up to a good use to future generations as well. The work will be coordinate be Tes (owner of venue) and it needs at least 7 people who are not afraid of physical work
Assign a host(s) of the evening. They are to announce the presence of king/queen, and facilitate the evening program.
Prepare theatre performance celebrating the fame of all your kingdoms. The performance has to talk about the heroic deeds the King/Queen Supreme did before s/he became a king/queen. It also has to celebrate all the great things other kingdoms had done, so we are all united in a spirit of our glory. The performance is to take place from 17:30 to 18:00.
Make a group painting of you and all your subjects (group picture). Be in yours costumes.
Prepare the feast for everybody. Feast is to take time from 18:00 to 19:30. Figure out the system how the food will be served. You can use all the resources you find (but don't touch the main fridge, nor resources in working corner).
Prepare and deliver an inspiring speech for your kingdom which is to happen during the feast.
Prepare the culture program to take place during the feast. Singing, poetry, musical instruments, games, anything is welcomed.
Plan the cleaning after the feast. The cleaning needs to start latest at 19:30.
Prepare the bonfire. The bonfire is to take place from 20:30 on, and it is your responsibility everyone is there, fully ready, and on time.
Challenge:
Put people in such a roles they can shine, and fully use their skills, so they can bring the best of them. Help them to step out of their safe comfort zone.
Prepare personal challenge for each one of grey eminences – Panagiotis, Vojta, and Yiorgos. They will be back at 17:00, ready to accept the glove you throw.
Organize your kingdom to make this all to happen.
You can use all resources you will find.
As a good king/queen, keep in mind that tomorrow is another day and your subjects still needs to eat (store enough food for at least 1 breakfast).
Feast
Everyone presents what they achieved during the "day of ruling".
Way of council
Council is a sharing method, focused on empathy and active listening. It's a practice of personal storytelling, which it turns out to be very effective especially while working on topics such as personal development and strengthening of group dynamics.
Last day
Reflection groups had met for the last time. They said goodbye in a way they found appropriate. They were reflecting upon a question: "You supported me the most by… After coming home, you can still support me by…"
Group leaders brought back to the idea of YouthPass Competences. They let participants to create small groups and share their learning in 9 rounds (one per each competence) in order to inspire each other. In the second part of the process, participants and group leaders found together ways how to phrase and explain the learning in a way which is the most useful on labour market.
Group leaders were sharing with participants other options E+ is offering to them.
Everyone had an opportunity to ask questions about the whoel LARP experience, the method behind it, and the connection to social inclusion/exclusion.
Taking down all tents and cleaning the whole camp site.
Closing of the Youth exchange – Ritual-based process that allowed everybody to express theirs "thank you" to each other.
Testimonial
Samuel Bilek (Czech Republic):
"Can you hear it? The whispers in the wind? Can you see it? The omens in the sky? Time has come for a new king of Albion to rise.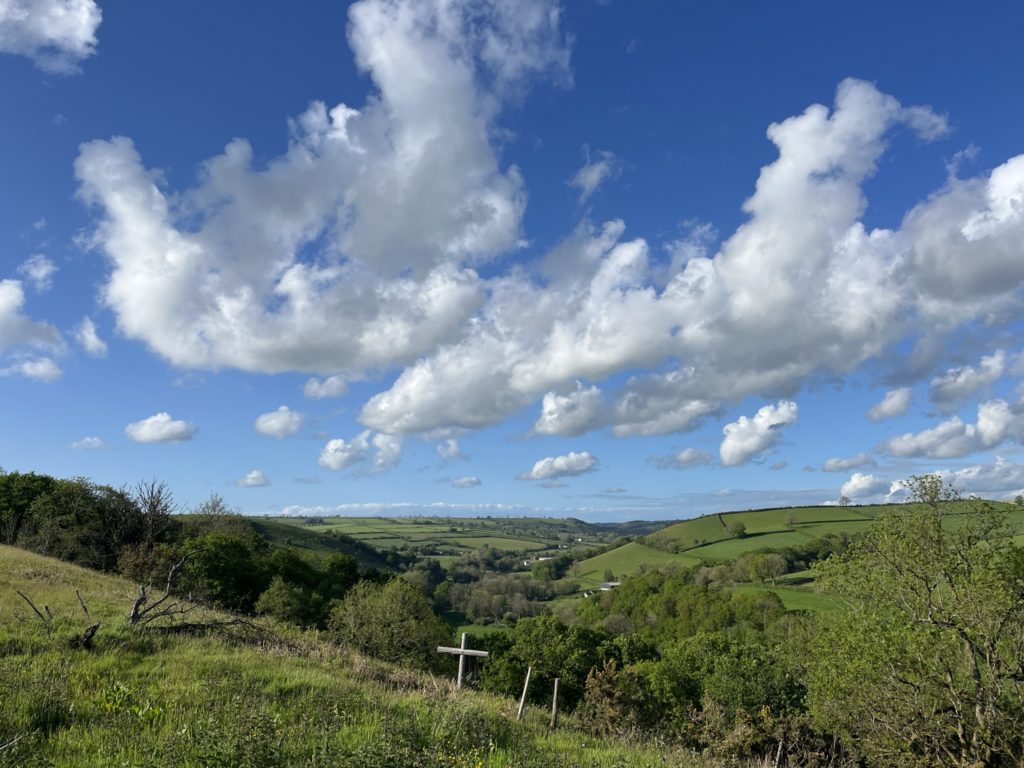 Our heroes were divided into four great houses: Smilodon Tribe – always eager to show their fangs; Elementary Tent – unbound and unpredictable like the weather; Draig Shire – showing order on the surface, but feeding the fire within; and Children of Hera – as wise as old owls, but chirpy like a nest of chicks. They created their own uniforms to show their unity, coats of arms to raise amidst battle and anthems to celebrate their deeds. All houses attended a great ball, where they feasted together and shared their customs.
Each knight was unique. Some sought honour for their family, while others craved chaos and destruction. They often put aside their differences to face danger together. But their unity did not last for long. The field horns called for war, and the land was once again besieged by conflict. All four houses clashed in a brutal battle. Many fine warriors fell that day. Luck was not on the side of the Children of Hera and this once mighty house crumbled and was buried by history. The surviving members scattered and sought refuge at the mercy of other houses, but all of them still remembered their roots and awaited the day to reclaim their lost glory
After the war ended, it was time for love. The three remaining houses agreed to sign a peace treaty, and to seal this alliance, four couples entered marriage. It was a magnificent occasion. However, one groom—one of the three wise men—was assassinated right after his first dance with his bride, slain by a madman intent on destroying all gods and kings.
But even this atrocity did not change the knights' minds, and they chose a new High King the next day. Some were happy with the choice, as the new king was calm and kind, but others were worried that he was nothing more than a smiling puppet with a crown. While there could only be one High King, all the other knights were invited to sit at his Round Table to help him bring peace and prosperity to the realm. Only time will tell whether they succeed or fail."
Whole project
Erasmus + Youth exchange Knights of the round table #1: Searching for a King and here is the story
Erasmus + Youth exchange Knights of the round table #2: Searching for Grail and here is the story
Erasmus + Youth exchange Knights of the round table #3: Searching for Freedom and here is the story
About what is LARP read here.
About what Erasmus plus youth exchange is find here.
What is the difference in formal (School) and non-formal (Erasmus plus) way of learning, read here.
Other Erasmus+ youth exchanges here.
Other Erasmus+ training courses here.
Online courses here.
Other Opportunities in India, Mexico, Sao Vincente, Panama.
All articles here.
Subscribe to Abroadship opportunities here.